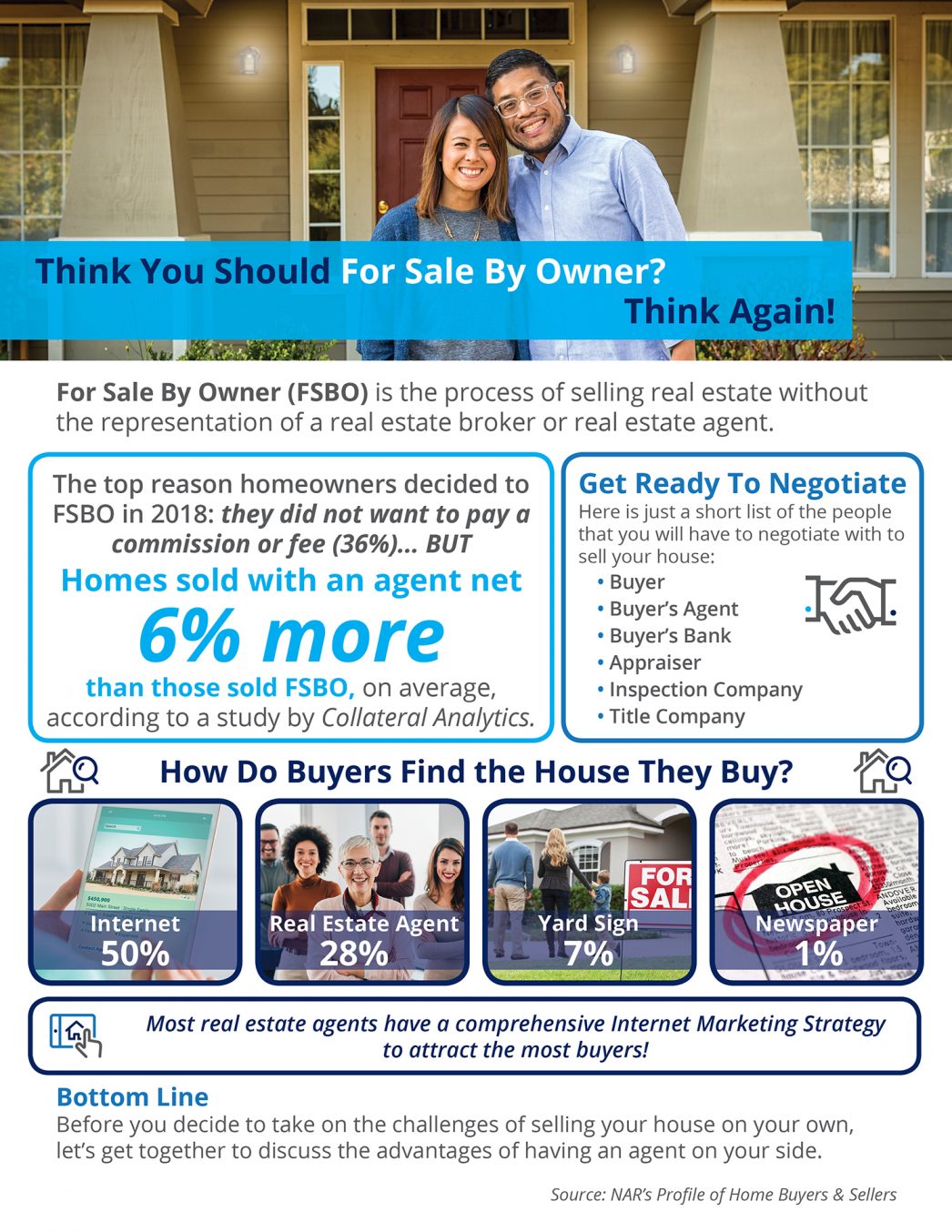 Some Highlights:
For Sale By Owner (FSBO) is the process of selling real estate without the representation of a real estate broker or real estate agent.
According to the National Association of Realtors' Profile of Home Buyers & Sellers, 36% of homeowners who decided to FSBO last year did so to avoid paying a commission or fee. But, homes sold with an agent net 6% more than those sold as a FSBO according to Collateral Analytics!
Before you decide to take on the challenges of selling your house on your own, let's get together to discuss the advantages of having an agent on your side.
(818) 581-7518
CalBre # 01324975
The information contained, and the opinions expressed, in this article are not intended to be construed as investment advice. Trevino Properties does not guarantee or warrant the accuracy or completeness of the information or opinions contained herein. Nothing herein should be construed as investment advice. You should always conduct your own research and due diligence and obtain professional advice before making any investment decision. Trevino Properties will not be liable for any loss or damage caused by your reliance on the information or opinions contained herein.