A recent survey conducted by Harris Poll and released by SunTrust Mortgage found that "55% of homeowners with a child under the age of 18 at the time when they purchased their home said that the opinion of their offspring played a major role in their home buying decision."
When the results were broken down by the parent's age, millennials (those 18-36) led the way with 74% of homeowners saying that their child's opinion was a factor in choosing which home to buy. Eighty-three percent of renters believe that their child's opinion would be a deciding factor when looking to purchase a home.
So what features in a home are most important to kids?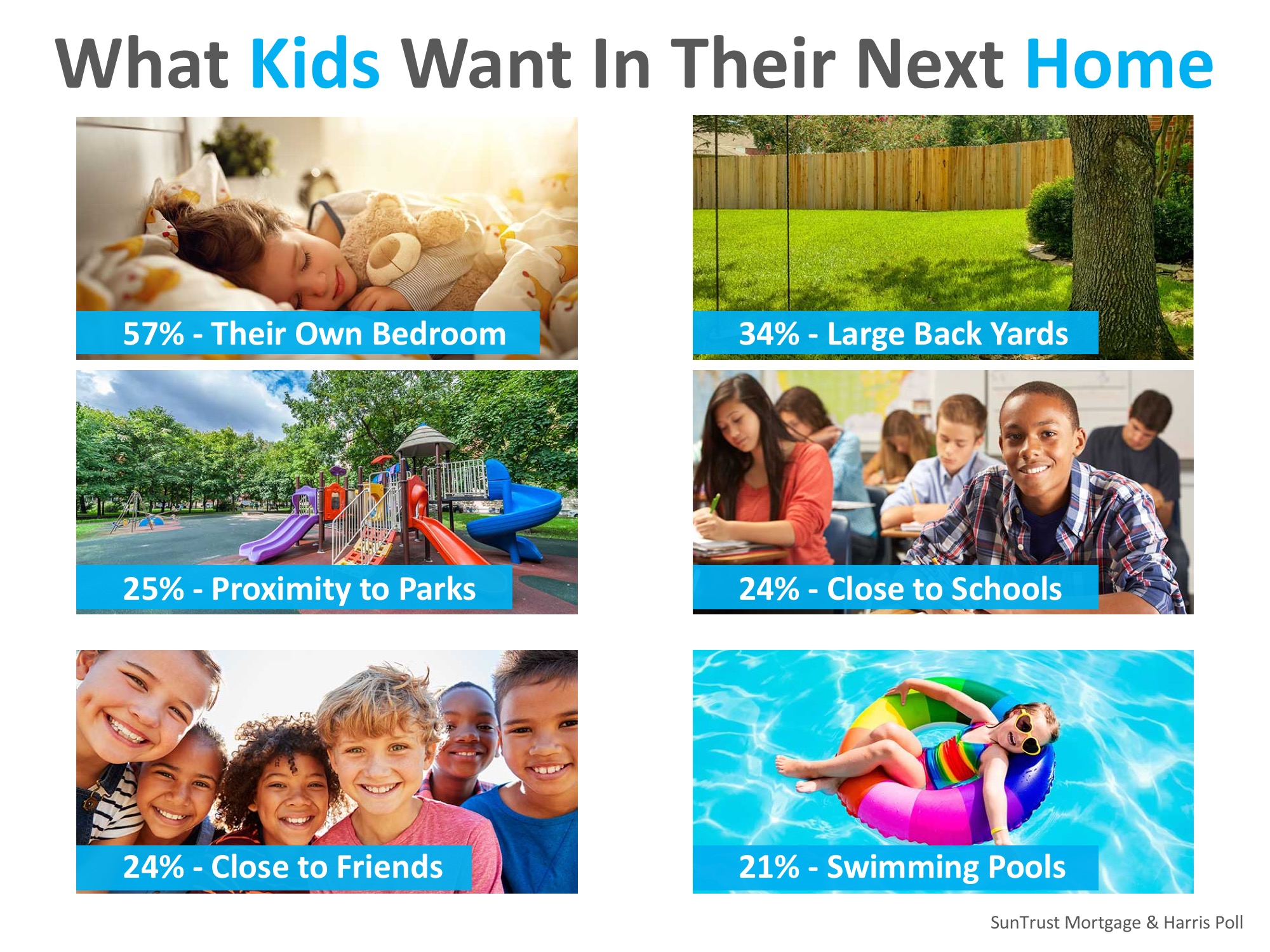 Coming in at 57%, it should come as no surprise that gaining their own bedrooms was the top most-desirable feature of any home for kids, followed by a large back yard to play in at 34%.
Todd Chamberlain, Head of Mortgage Banking at SunTrust explained the reasoning behind the survey,
"As a parent of two kids, I know from experience that including children in the home buying process is not only fun for the whole family, but also educational for our homebuyers of tomorrow."
Bottom Line
If you're thinking about selling your home this year, make sure to highlight all the kid-friendly features your home has to offer so that you can sway the real decision makers.
(818) 581-7518
CalBre # 01324975
The information contained, and the opinions expressed, in this article are not intended to be construed as investment advice. Trevino Properties does not guarantee or warrant the accuracy or completeness of the information or opinions contained herein. Nothing herein should be construed as investment advice. You should always conduct your own research and due diligence and obtain professional advice before making any investment decision. Trevino Properties will not be liable for any loss or damage caused by your reliance on the information or opinions contained herein.