c in each state.
Using data from HUD, Census and Apartment List, we determined how long it would take, nationwide, for a first-time buyer to save enough money for a down payment on their dream home. There is a long-standing 'rule' that a household should not pay more than 28% of their income on their monthly housing expense.
By determining the percentage of income spent renting in each state, and the amount needed for a 10% down payment, we were able to establish how long (in years) it would take for an average resident to save enough money to buy a home of their own.
According to the data, residents in Kansas can save for a down payment the quickest, doing so in just over 1 year (1.12). Below is a map that was created using the data for each state: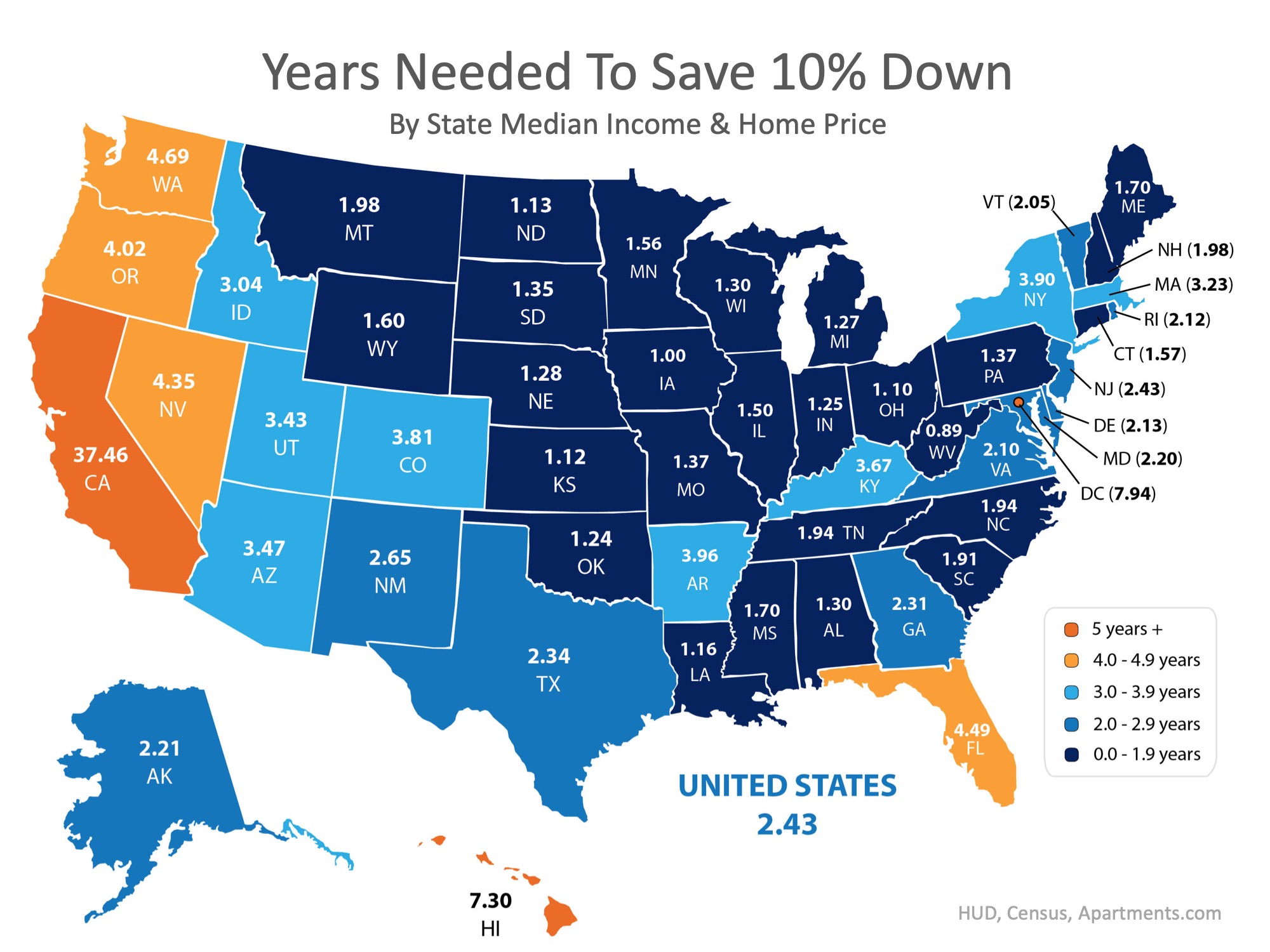 What if you only needed to save 3%?
What if you were able to take advantage of one of Freddie Mac's or Fannie Mae's 3%-down programs? Suddenly, saving for a down payment no longer takes 2 to 5 years, but becomes possible in less than a year in most states, as shown on the map below.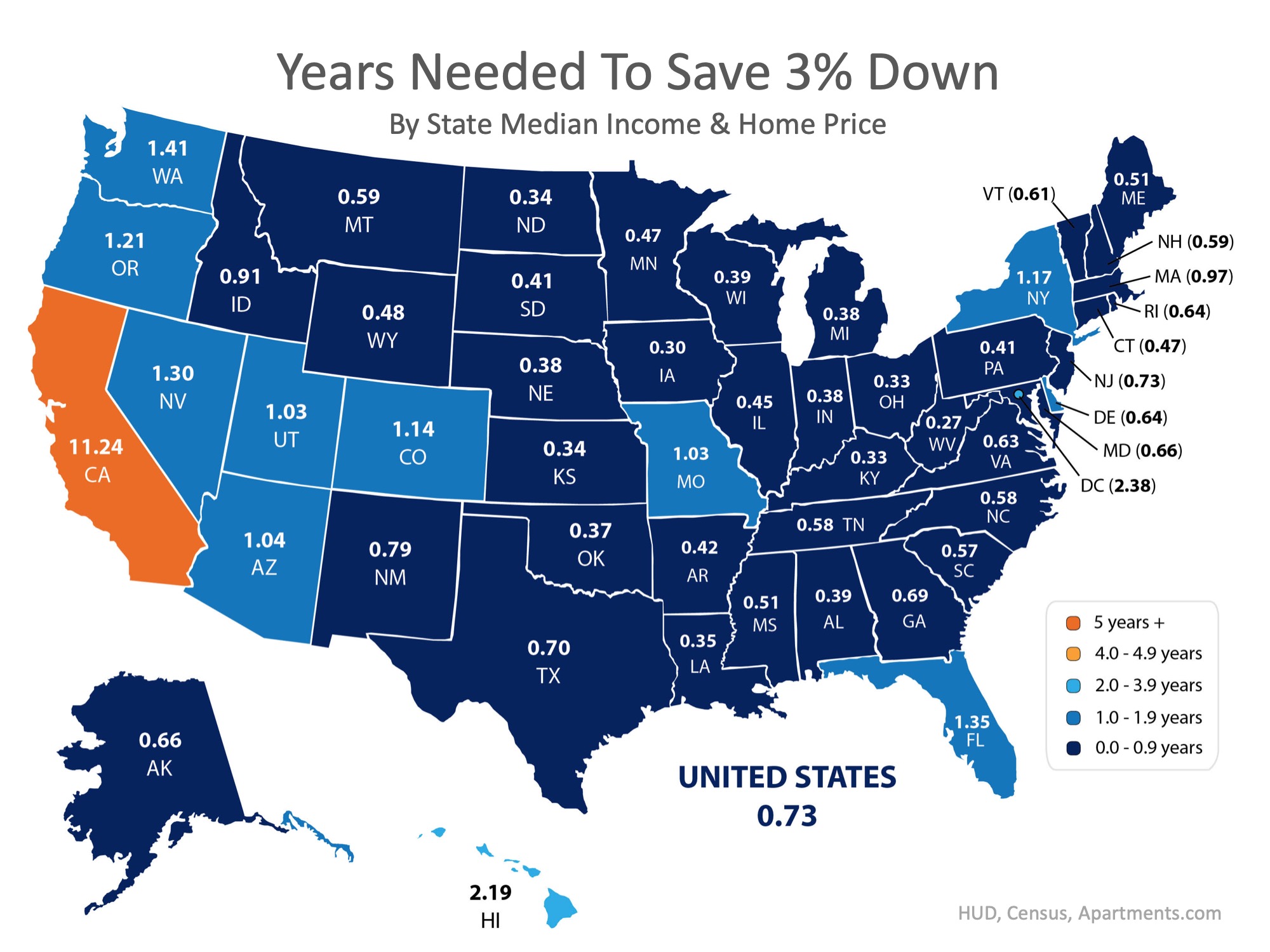 Bottom Line
Whether you have just begun to save for a down payment or have been saving for years, you may be closer to your dream home than you think! Let's get together to help you evaluate your ability to buy today.
(818) 581-7518
CalBre # 01324975
The information contained, and the opinions expressed, in this article are not intended to be construed as investment advice. Trevino Properties does not guarantee or warrant the accuracy or completeness of the information or opinions contained herein. Nothing herein should be construed as investment advice. You should always conduct your own research and due diligence and obtain professional advice before making any investment decision. Trevino Properties will not be liable for any loss or damage caused by your reliance on the information or opinions contained herein.