5 Reasons to Love Hiring A Real Estate Pro [INFOGRAPHIC]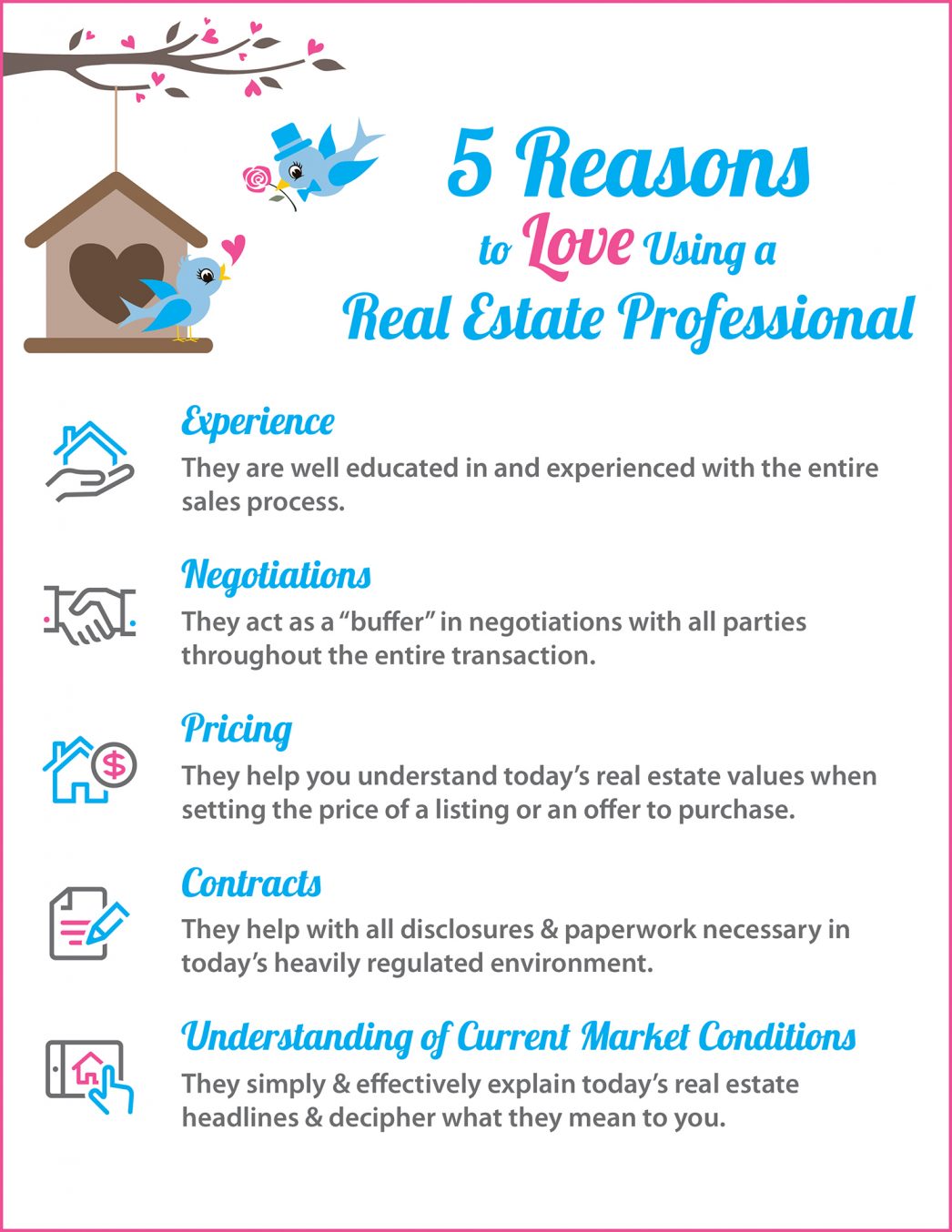 Highlights:
Hiring a real estate professional to guide you through the process of buying a home or selling your house can be one of the best decisions you make!
They are there for you to help with contracts, explaining the process, negotiations, and pricing (both when making an offer or setting the right price for your home).
One of the top reasons to hire a real estate professional is their understanding of your local market and how the conditions in your neighborhood will impact your experience.
(818) 581-7518
Alex@trevinoproperties.com
CalBre # 01324975
The information contained, and the opinions expressed, in this article are not intended to be construed as investment advice. Trevino Properties does not guarantee or warrant the accuracy or completeness of the information or opinions contained herein. Nothing herein should be construed as investment advice. You should always conduct your own research and due diligence and obtain professional advice before making any investment decision. Trevino Properties will not be liable for any loss or damage caused by your reliance on the information or opinions contained herein.