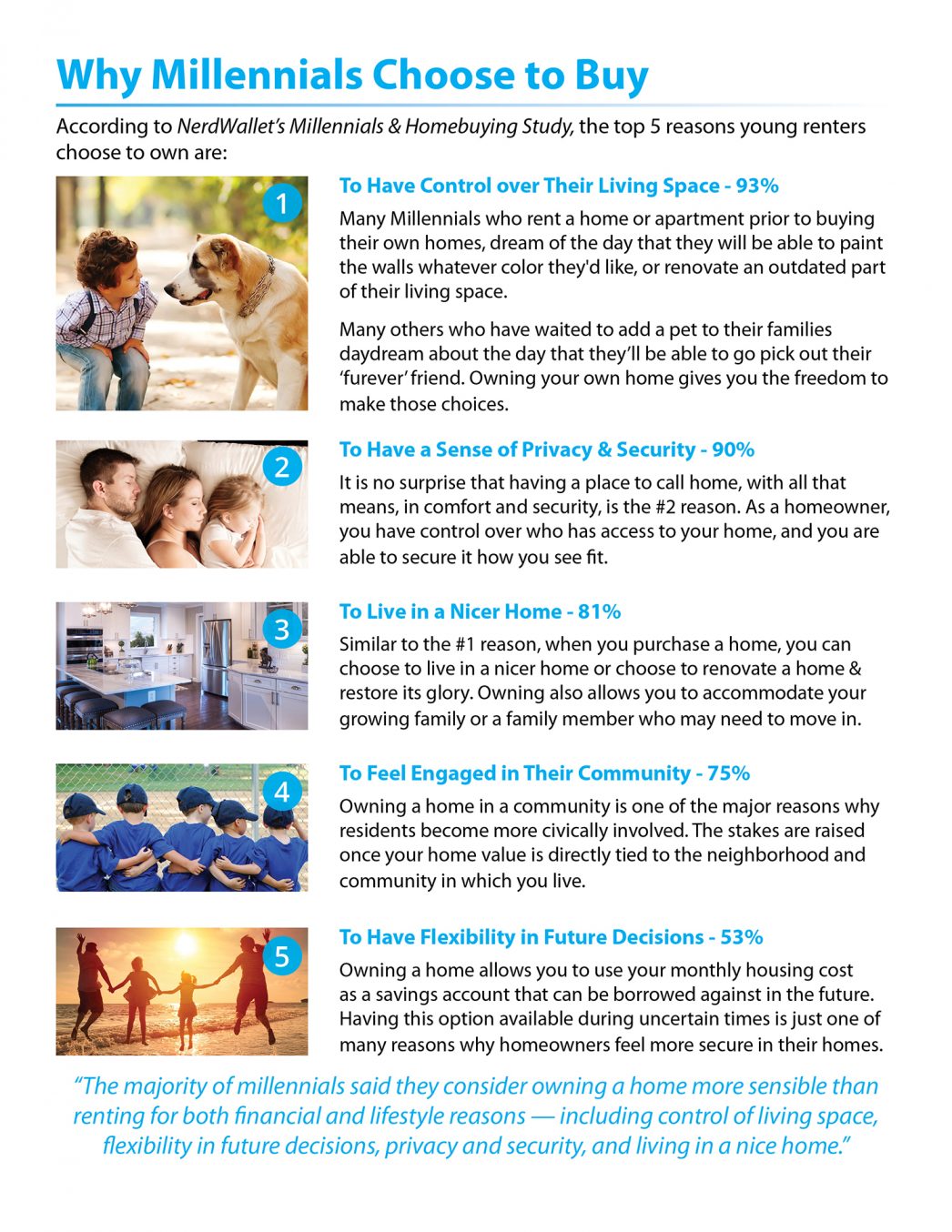 Some Highlights:
"The majority of millennials said they consider owning a home more sensible than renting for both financial and lifestyle reasons — including control of living space, flexibility in future decisions, privacy and security, and living in a nice home."
The top reason millennials choose to buy is to have control over their living space, at 93%.
Many millennials who rent a home or apartment prior to buying their own homes dream of the day when they will be able to paint the walls whatever color they'd like or renovate an outdated part of their living space.
(818) 581-7518
CalBre # 01324975
The information contained, and the opinions expressed, in this article are not intended to be construed as investment advice. Trevino Properties does not guarantee or warrant the accuracy or completeness of the information or opinions contained herein. Nothing herein should be construed as investment advice. You should always conduct your own research and due diligence and obtain professional advice before making any investment decision. Trevino Properties will not be liable for any loss or damage caused by your reliance on the information or opinions contained herein.