Working with a Local Real Estate Professional Makes All the Difference [INFOGRAPHIC]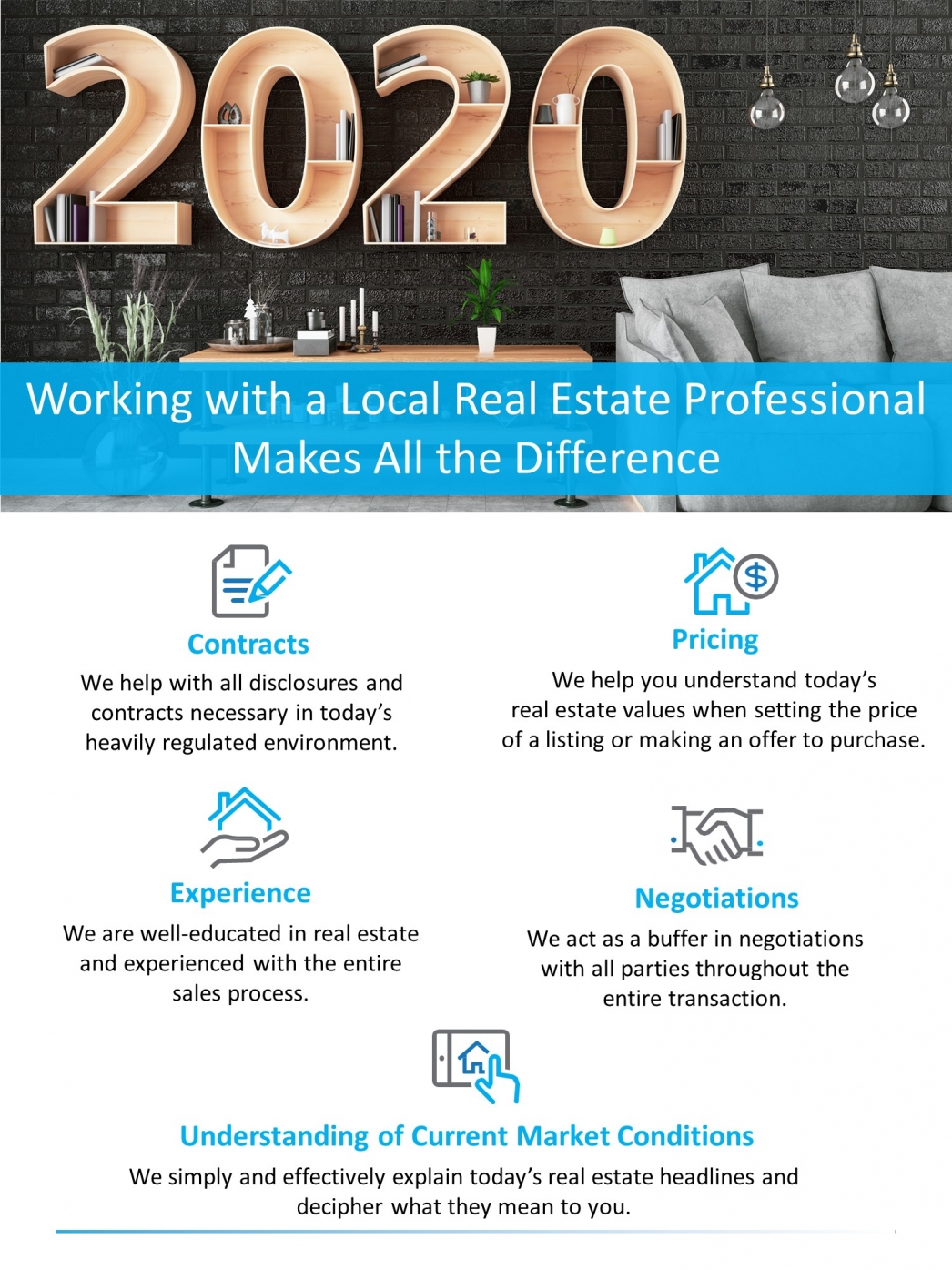 Some Highlights:
Choosing the right real estate professional is one of the most impactful decisions you can make in your home buying or selling process.
A real estate professional can explain current market conditions and break down what they will mean to you and your family.
If you're considering buying or selling a home in 2020, make sure to work with someone who has the experience to answer all of your questions about pricing, contracts, and negotiations.
(818) 581-7518
Alex@trevinoproperties.com
CalBre # 01324975
The information contained, and the opinions expressed, in this article are not intended to be construed as investment advice. Trevino Properties does not guarantee or warrant the accuracy or completeness of the information or opinions contained herein. Nothing herein should be construed as investment advice. You should always conduct your own research and due diligence and obtain professional advice before making any investment decision. Trevino Properties will not be liable for any loss or damage caused by your reliance on the information or opinions contained herein.