A Latte a Day Keeps Homeownership Away [INFOGRAPHIC]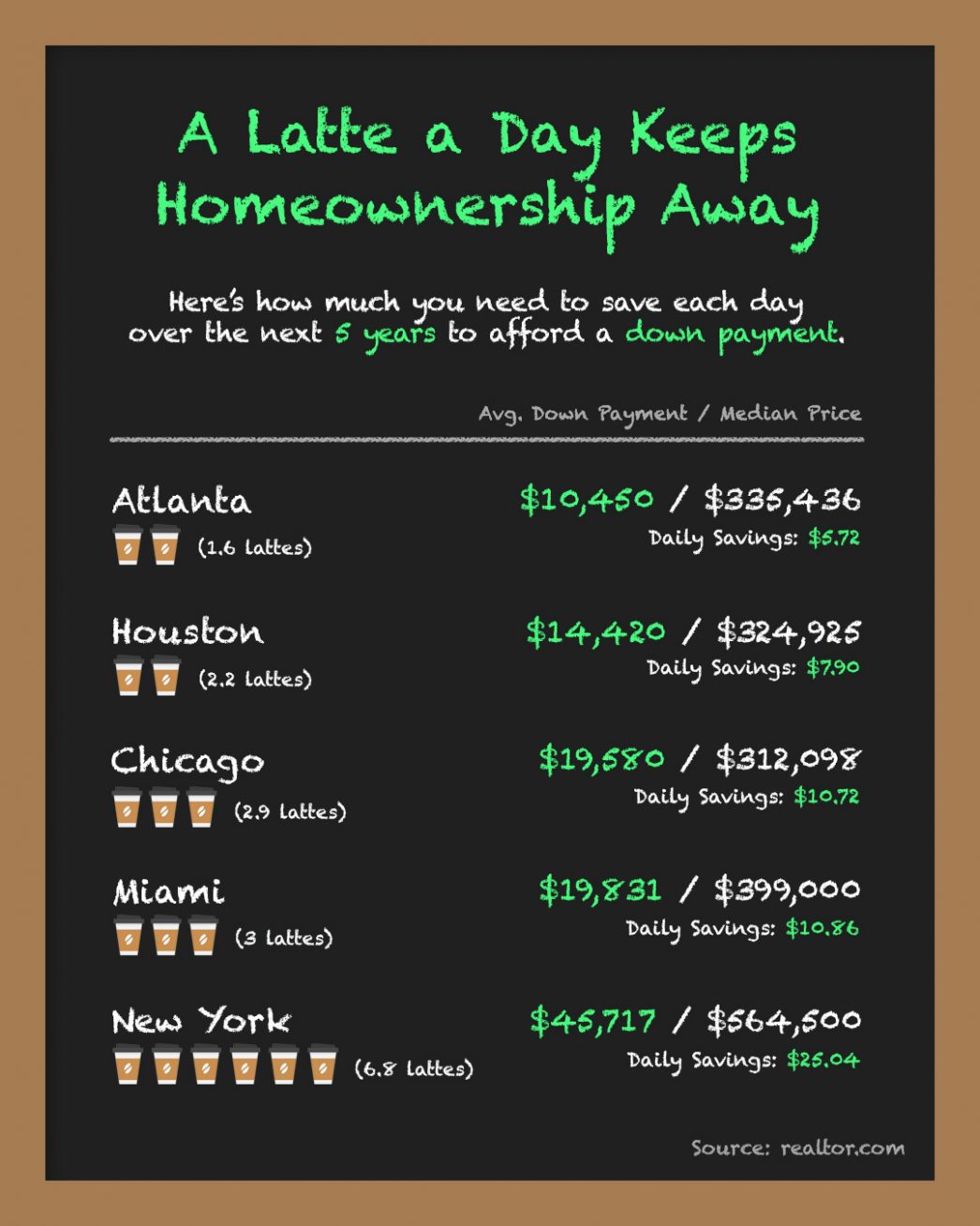 Some Highlights:
The pumpkin spice latte is launching soon, so you may be tempted to spend your extra cash on a daily caffeine fix, but that small expense can add up to a big number – fast!
Saving for a down payment takes a little discipline, so limiting your extra purchases (like a latte a day from your favorite coffee shop) will help you get there faster.
Depending on where you live, putting away just a small amount each day will get you to the average down payment you may need for homeownership faster than you think.
(818) 581-7518
Alex@trevinoproperties.com
CalBre # 01324975
The information contained, and the opinions expressed, in this article are not intended to be construed as investment advice. Trevino Properties does not guarantee or warrant the accuracy or completeness of the information or opinions contained herein. Nothing herein should be construed as investment advice. You should always conduct your own research and due diligence and obtain professional advice before making any investment decision. Trevino Properties will not be liable for any loss or damage caused by your reliance on the information or opinions contained herein.