50% of Homes Sold in 30 Days in March [INFOGRAPHIC]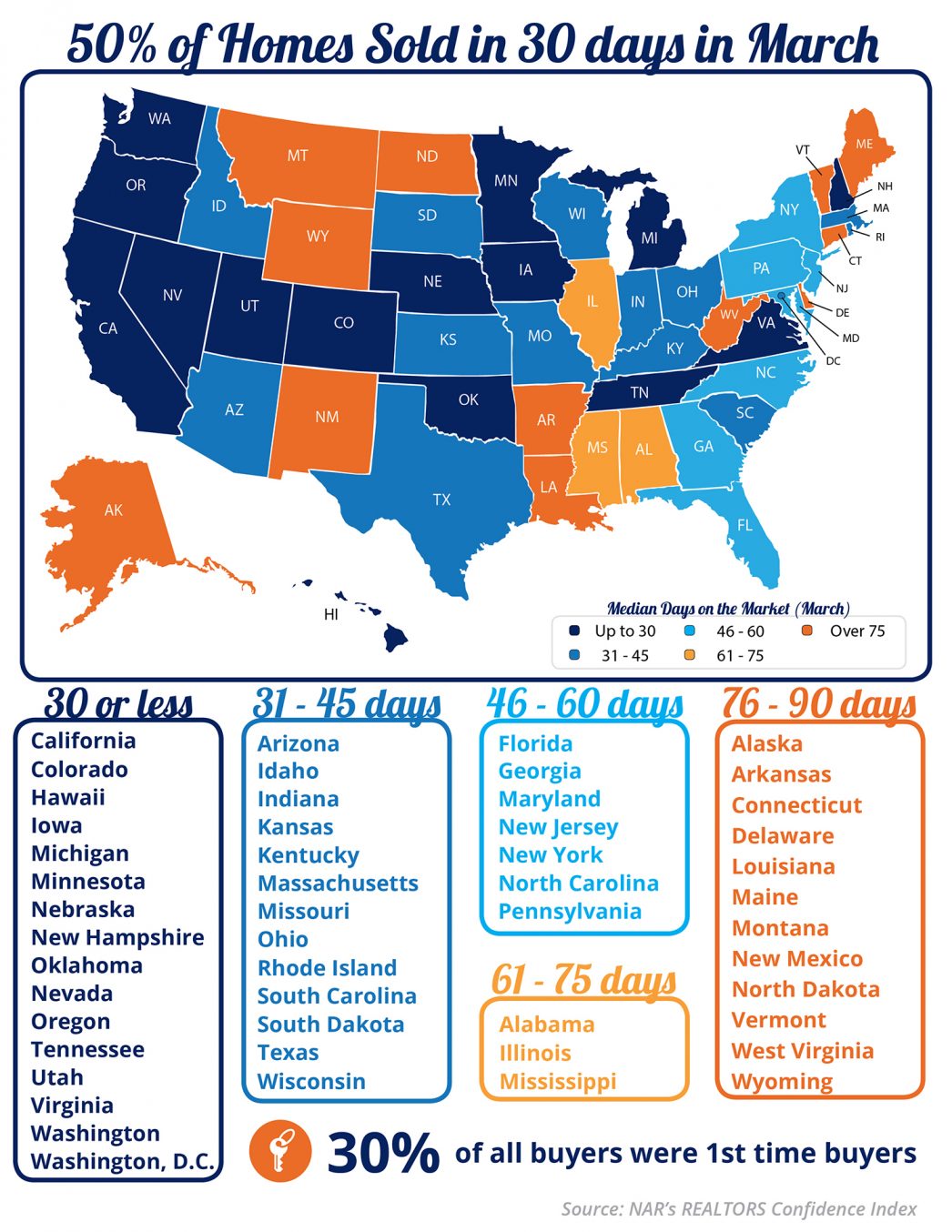 Some Highlights:
The National Association of REALTORS® recently surveyed their members for their Confidence Index.
The REALTORS® Confidence Index is a key indicator of housing market strength based on a monthly survey sent to over 50,000 real estate practitioners. Practitioners are asked about their expectations for home sales, prices and market conditions.
Homes sold in less than 60 days in 35 out of 50 states and Washington D.C.
Homes typically went under contract in 30 days in March!
(818) 581-7518
Alex@trevinoproperties.com
CalBre # 01324975
The information contained, and the opinions expressed, in this article are not intended to be construed as investment advice. Trevino Properties does not guarantee or warrant the accuracy or completeness of the information or opinions contained herein. Nothing herein should be construed as investment advice. You should always conduct your own research and due diligence and obtain professional advice before making any investment decision. Trevino Properties will not be liable for any loss or damage caused by your reliance on the information or opinions contained herein.